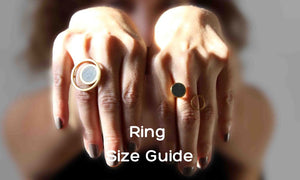 Do you know your ring size? If not, look no further as this is a complete guide on how to find your ring size easily.
---
• Behind the scenes • Concrete Jewelry • Studio • Video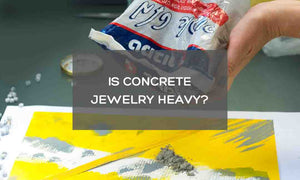 When it comes to concrete jewelry, one question that often arises is whether or not these pieces will be heavy to wear.
The answer: not at all. Concrete jewelry is very lightweight
One thing that is important to note that concrete is actually a lighter material than metal, so a piece of concrete jewelry of the same size as a piece made entirely of silver would actually be lighter in weight.
This is because concrete contains small, air-filled pores, which give it a lighter overall density. While we may typically think of concrete as a heavy material it is a trick our minds play on us because concrete is used in the construction of buildings, bridges, and other large structures.
---
• Design • jewelry design • Process
Hi there, It's election day here in Israel. None of the parties are an exact fit to my world view, so I had to make choices. I had to check my values, and consider each of them against the values of the possible parties from which I had to choose. It was about choosing the most important values. Those that will ensure a democratic compassionate future for our neck of the wood. When designing a new piece of jewelry, I always go back to the core values of BAARA Jewelry. Minimal Well designed and well made Handmade Eco friendly and...
---
• Design • Ideas • inspiration • Minimal Jewelry • Minimalism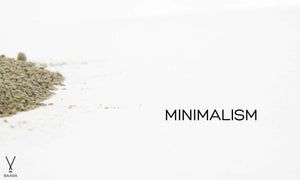 What is minimalism? Ever since I started designing minimal jewelry three years ago, I kept asking myself that question. Intuitively I knew what that meant, but it felt like I needed to further understand it in order to be able to fully stand behind the rather big announcement (for me at least) that BAARA Jewelry offers minimal jewelry designs. In my journey to investigate what it meant to be offering minimal jewelry, I went to my friends and asked them what minimalism represented for them. I asked them to tell me what they thought minimalism meant. I wanted them to share...
---
• Behind the scenes • Ideas • Lifestyle • Photo Shoot
The story of my mini  summer jewelry photo shoot and its connection to positive body image and self love.